What is a Queen of the Bay Fishing Tournament?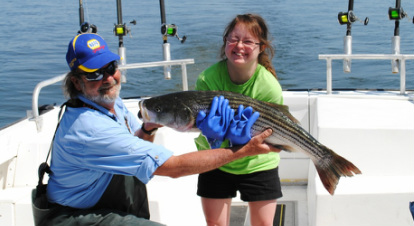 A Queen of the Bay tournament is a family friendly, strategic, and competitive fishing tournament with four major divisions:
- Open Division (all anglers, any age)
- Lady Division (all females)
- Youth Division (15 and younger)
- Special Angler Division
and
five species sub-divisions
per major division. Every angler is also entered into the overall grand champion "Queen of the Bay" division. The tournaments are typically seeded with $1,000 to $1,500 in guaranteed prize money divided up between the four major divisions. The species for each sub-division are determined based on the first fish caught in each major division. Fish weighed into each of the 20 possible subdivisions are all factored into the overall Queen of the Bay grand prize. Anglers are encouraged to join up in teams where in some venues, a team trophy is also awarded.
---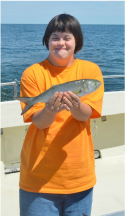 The tournaments are used as fundraisers for several of our charitable endeavors that include the
Special Angler
,
Wish-A-Fish Foundation
, and the
Wounded Warriors Project
. We typically focus on one fundraising effort for each tour stop.
Since we support the Special Angler, you will always see that we include a Special Angler Division in each of our Queen of the Bay Tournaments. The mission of Special Angler is to include those with intellectual and developmental disabilities in public fishing tournaments. A Queen of the Bay tournament meets those criteria. It is a public competitive tournament for all anglers and has a designated Special Angler Division.
---
Trophies, Cash Awards, and Sponsor Prizes
The Queen of the Bay Division grand prize tiara (and additional prize money) is awarded to the angler with the most species recorded for the tournament. The rules heavily favor the girls since they have the ability to record fish in the most species sub-divisions. Although it is possible that a male can win the division (and potential prize money), the tiara is awarded to the top female. The cash award for this division varies based on entries and sponsors ($100 minimum).

First place trophies*, in addition to the guaranteed cash prizes,

---

are awarded to the winner of each species sub-division (20 possible sub-divisions). Each major Division (e.g., Lady) is guaranteed $250 in prize money to be split equally between the species sub-divisions (five max). Typically, that means $50 per species sub-division. The status and breakout of the guaranteed prize money is shown live via our online Leaderboard with real-time updates as catches are recorded.

* one trophy max awarded to a contestant


---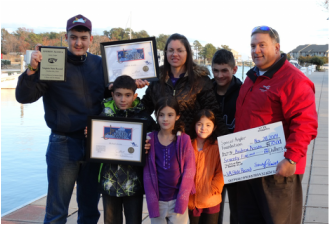 We rely on local business sponsors to provide other tangible prize such as fishing tackle, coupons for spa treatments, restaurants, free nights lodging, golf discounts, ice cream, etc.
​
For QOB tournaments held in Virginia, all the tournament results for Junior Anglers that qualify for the Virginia Marine Resources Council (VMRC) Junior Angler Awards program will be submitted for their official award citations signed by the Governor of the Commonwealth of Virginia. In addition, Junior and Junior Special Anglers alike qualify for the additional
$300 cash awards
sponsored by Fish Dispatch in conjunction with the Special Angler. See the additional rules
here
.
---
Venues


Our tournaments are designed to be very economical and accessible. We typically choose public fishing piers (with inclusive fishing licenses) , marinas, or shore accessible venues where we know several species of fish will be available during the course of a scheduled tournament.

Confirmed and venues we are evaluating include the following (click the venue for detailed information about the event):

Colonial Beach, VA* (July 4th Weekend)
Gloucester Point Pier, VA*(Mid September)
Matagorda, TX* ("Queen of the Gulf")
Burke Lake, VA* ("Queen of the Lake")
Outer Banks, NC* ("Queen of the Banks")
Lake Anna, VA* ("Queen of the Lake")

* Evaluating
Registration
Registration costs are are kept to a minimum as follows:
Early Registration (at least one month prior to event): $25 includes complimentary QOB T-Shirt (guaranteed size), Priority Pass*


Not So Early Registration (within one week of event): $30 includes complimentary T-Shirt (can't guarantee size)
​
Same Day Registration: $20 prior to first catch, $25 after a catch**. $10 additional if you want a T-Shirt (while supplies last) as a registrant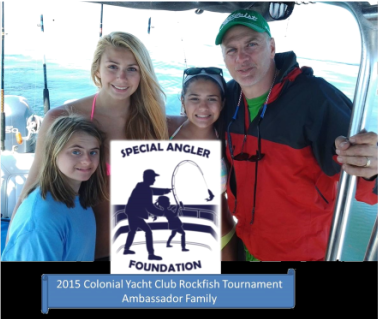 Maximum cost per family (parents and immediate children): $100. That's right ... if you have a big family, your costs will be capped at $100.

Only anglers planning to weigh-in fish are required to register (e.g., a father fishing with his daughter does not need to register if he does not plan to fish in the Open Division, although we highly encourage you to do so).

For those not registered, we plan to sell Queen of the Bay event T-Shirts for a $20 donation towards the fundraiser.

Priority Pass: The Priority Pass gives you guaranteed use of the pier during the tournament in the event we have to limit contestants on the pier during peak usage periods due to overcrowding.

Your registration is non-refundable, unless we have to cancel the event (e.g., hurricane evacuation). If your plans change, you are permitted to transfer your registration. If you are utilizing a vacation rental at one of our venues, double check that the property doesn't already come with a Queen of the Bay "Family Pack" that will include the Priority Passes.

** The tournament rules permit you to catch a fish before ever registering (for multi-day tournaments) ... and then register immediately afterwards if you want submit the fish. This scenario only applies if we have not filled the pier with previous registrants and have not closed registration. ​
---
The Rules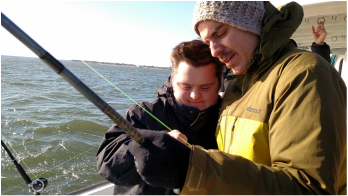 Detailed rules for each tournament are provided
here
(we tailor them for each venue). Some basic aspects of the rules are as follows:
Anglers submitting catches to the Open and Ladies divisions may not be assisted in the catch (i.e., no one else is allowed to have their hand on the pole during the catch, to include hooking the fish).
Assisted catches are permitted in the Junior and Special Angler Divisions.
Larger fish species (typically 6 oz or greater) will be assessed based on weight to a tenth of an ounce. In the case of ties, the fish caught earlier wins.
---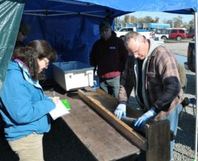 A species sub-division created with smaller species that average under two inches will be compared based on length to an eighth of an inch.
Typical fishing hours will be from 7:00 AM to 7:00 PM, but will be adjusted based on conditions (i.e., for summer tournaments, we expect to man our weigh station at night to take advantage of the cooler temps). We will maintain the hours of weigh-in station operations posted via our Live Leaderboard and posting of the pirate's flag (when open).​
---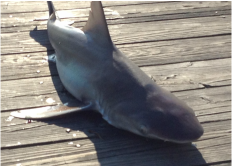 Sharks, stingrays, and the like are permitted sub-divisions only for catch and release. Sting Rays may not be brought on the deck of the pier. Our referees will come to you to weigh in the ray.
All fish which you do not plan to eat following weigh-in should released promptly (i.e., we promptly return your fish after they are weighed in).
---
Volunteers and Fishing Coaches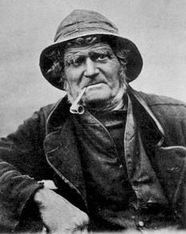 Would you consider yourself an "ole fishing salt?" If so, you are just the type of person we are looking for to assist some of the families and Special Angler participants that join us. This is a very tactical tournament and our anglers often need coaching on the finer points of catching different types of species to best position themselves for winning a sub-division. Please see the detailed event page for a list of contacts to volunteer. And by the way, this does not disqualify you from competing in any of the divisions that you qualify, so plan to back up your "fishing trash talk" with certified catches.

If you are a family or another team coming to fish with us and desire assistance, please note that when you register so that we can plan to match you up with an abled body "ole salt" and appropriate fishing gear.

---
Live Leaderboard and Sponsorship Opportunities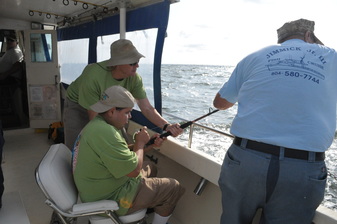 We rely on sponsorship to increase the amount of our awards and to keep the registration fees as low as possible. We encourage and permit you to sponsor specific aspects of a Queen of the Bay Tournament, which may include:
Major Division Sponsor
Minor Species Sub-Division Sponsor
Additional Sponsor Divisions (e.g., a smallest fish division, crab division, overall largest fish division, shark division, Wounded Warriors division, etc.)
Registration Scholarships (e.g., if you want to supplement the registration fees of a particular division like the Special Angler Division for the first 25 entrants.)
Door prizes that might include discounts for your business (e.g., restaurant coupons, free tackle, one day off house rental, etc. ... be creative)
The larger the dollar figure of your sponsorship, the greater exposure your business will receive on our Live Leaderboard system, T-Shirts, and tournament flyers. You will also be welcome to provide your business flyers in our tournament registration bags provided to the anglers.
See this
flyer
for details and contact information for sponsorship. If you wish to be a major tour sponsor, please reach out to us directly at
sponsor@FishDispatch.com
.
---
Tailoring Your Profile on the Live Leaderboard*
On a typical tournament fishing day, we have over hundreds of spectators watching our event from around the country via the Live Leaderboard page. The social media savvy Live Leaderboard is the ultimate fishing bragging machine that captures your individual and team exploits during the tournament. Our event staff will be on hand to capture pics of nearly all your catches so that they can be immediately uploaded to the leaderboard.

---

Given that your team of anglers will be on the big stage of tournament fishing, you should consider dressing up your profile with a family logo, coat of arms, or business logo. If you have a business paying for your registrations, then they should get some visibility here.

*Option is available to those who pre-register. If you are a late registrant or a same day registrant, we'll do what we can. Once the tournament is over, we will also have the opportunity to update your profile with your graphic. See the registration form for information on submitting your graphic.

The final leaderboard provides an online mosaic of the entire event, and we do want your unique profile on it (on clean family friendly graphics please).

---
Frequently Asked Questions
Why is it called "Queen of the Bay"? Answer: The rules are heavily slanted toward the ladies and the young girls who have the ability to weigh in fish in several divisions. The "queens" essentially have all the strategic moves available in this tournament. For example, a Lady Special Angler could lock up catches in the Special Angler Division, the Lady Division, and the Open Division assuming that they comply with the "catch" rules for each of those divisions.


Can a fish catch be weighed into separate major divisions? Answer: No. You can only weigh in a particular catch into one major-division for which you are eligible. If you catch the same species of fish again, you can weight that second catch into a different major division.


Can I register after catching a fish and then weigh that fish in? Answer: Yes. We want to maintain that option for someone to come out and fish on the pier without paying a dime, and if you then make a great catch and want to join in the tournament, then you can do so. The risk to you is that you may not be able to get on the pier to fish if you are not registered and we have reached our comfortable fishing capacity on the pier. The early registration also guarantees you a T-Shirt.
​
Can an angler win the prize money in multiple Species sub-divisions? Answer: Yes. That is the way this is architected. You have the ability to "run the tables" here. The girls still possess most of the moves here because they can submit in so many major divisions and each of the species sub-divisions. They are in the best position to run the tables and become the "Queen of the Bay."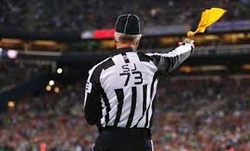 Can I be penalized by a pier referee? Answer: We hope it will not come to that, but if you do some dangerous casting with anglers nearby, expect the yellow flags to come flying by the guys in the pinstripe suits. If you start playing with a stingray, you will be flagged. If you stick your finger in a shark's mouth, you will be flagged (but we think that the shark bite will be all the penalty that you need).
---
Are crabs permitted as a species sub-divisions? Answer: Yes, for the youth division only. Chesapeake Bay Blue Crabs are beautiful swimmers and lovely to eat. You will need to catch them with hook and line. They will be measured tip to tip. We have the ability to create a unique "crab" division, so if you know a sponsor who wants to ante up some real prize money (or maybe a bushel of crabs) for this division, let us know.


If I catch a fish and weigh that fish in (e.g., a tarpon in the Open - Tarpon Species Sub-Division), and catch a bigger fish later of the same species, can I weigh it in and replace my previous catch? Answer: Yes. Your bigger catch of the two fish will be used in the rankings. This is like taking the SAT course multiple times. The higher score is what we keep. You can continue to catch that same species and weigh in those additional catches to the same species sub-division.


Can I hoard the same spot on the pier all day? Answer: We understand that you will want to stash your fishing gear at a particular spot on the pier and make that your home for the day. Although you might want to do this, we don't think this will benefit you in this type of tournament. Targeting specific fish species will require you to move to different sections of the pier based on tidal conditions, etc., but if you want to stay in that same spot all day, that should be your prerogative. Although the early bird may get the worm, the second mouse gets the cheese.


Can I be assisted with catches that will be accredited to the Military Appreciation Calcutta Division? Answer: If the catch is being submitted to the Open or Lady Division, you may not be assisted in the catch. If you are submitting a random catch that you want to be considered in the Calcutta, then, yes, you may be assisted.


Can I smoke on the pier? Answer: We are utilizing a public pier. Not all anglers on the pier may be participating in the tournament, so we don't have jurisdiction on this. All we ask is that you be as courteous as possible to those around you who may be sensitive to secondhand smoke.
Please provide us your feedback from our 2016 QOB tourney held in Cape Charles and recommendations for a 2018 QOB pier tourney and a 2018 "big boy" King of the Bay (KOB) boat tourney.