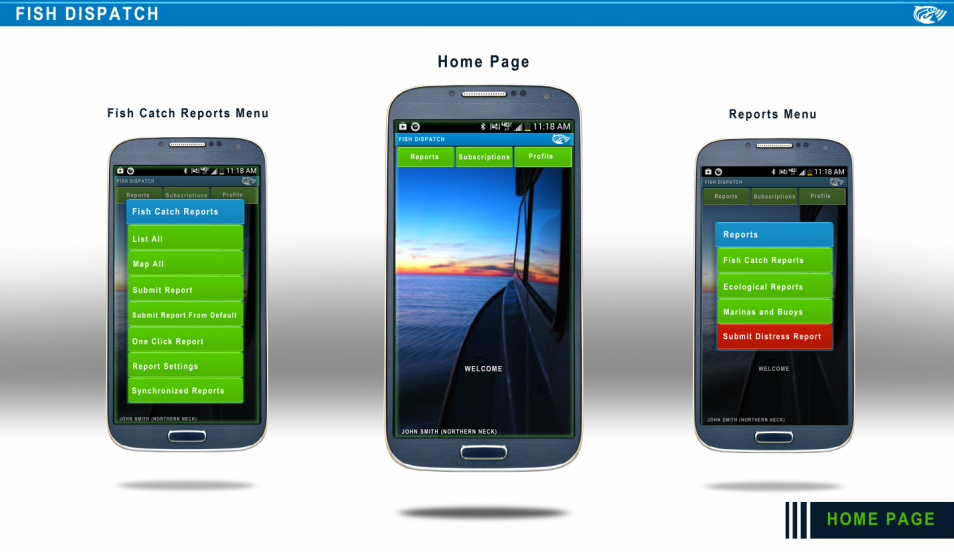 Our smartphone app is provided to our premium customers via our private Fish Dispatch network. It enables users to subscribe, report, and receive live location-based fish catch reports. Reports may be received via our smartphone app, email, and/or text.

We will be making our service available to the public as owner/operators are identified throughout all regions of the country.
The Fish Dispatch Alerting System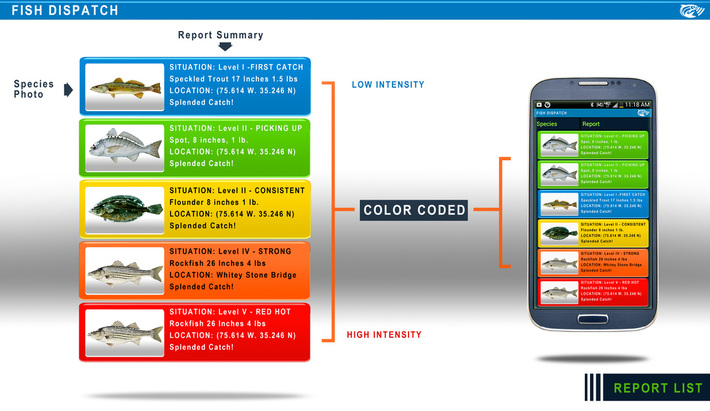 Our smartphone app utilizes a color coded system to alert you when the fishing is really hot!! When you receive a red report, you need to kick that boat in high gear, get up on plane, and get on those fish. It could be a lifetime experience for you.

The lighter color, the less intense the fishing. You have the ability to limit your subscription to a certain fish intensity level, so not to be bothered with low level noise reporting (i.e., first catch). The ability to limit and filter the type of reports you receive, solves the age old problem of too much irrelevant information. Fish Dispatch solves that for you. When you put in your daily subscription, just indicate what type of reports you want, filtering by location, fish species, time range, and fishing intensity. Your subscription fee is only debited from your account if at least one report meets your criteria .. and you are not just limited to one report ... you may receive multiple reports meeting your subscription criteria incurring no additional charge.

We've got the battle space on your smartphone too. You can monitor the reports as they come in live via the Fish Dispatch app on your smartphone. Mount it to your dashboard if you like using a tablet device. If you see report that peaks your interest, click the icon on the map and view the details. Time to haul to the location? Then click the navigate button and have Fish Dispatch take you there. Like not other system today, Fish Dispatch provides real-time location-based reports!
---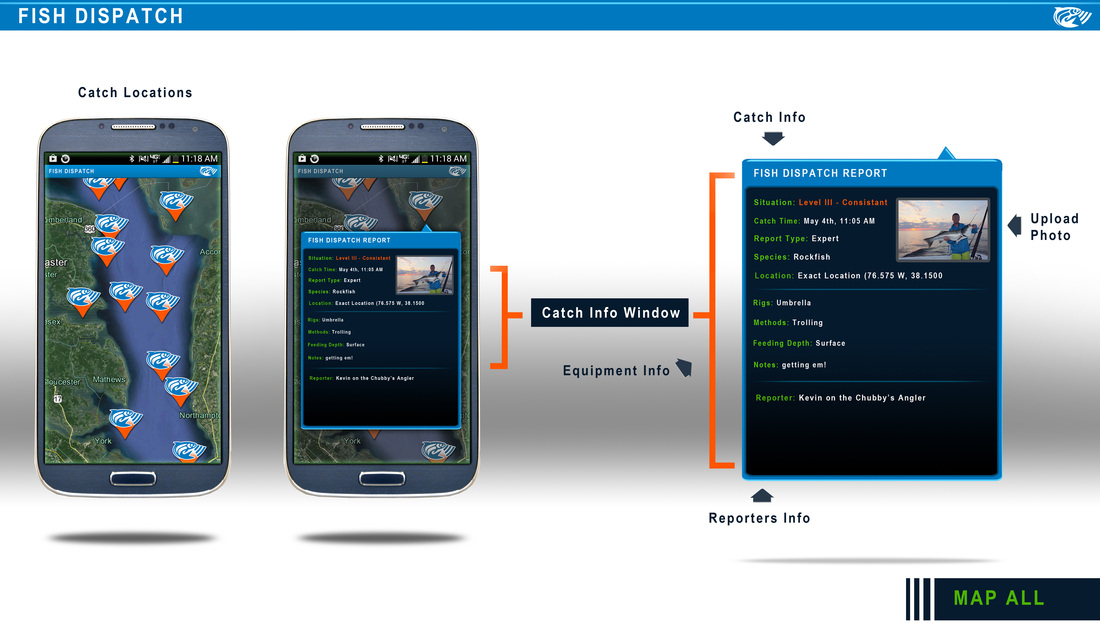 Once a report is in the Fish Dispatch system, it also also view-able via Google Earth running on a PC, laptop, or smartphone. The live Battlespace is what you need in the bridge/console of your vessel or back at your home base. Another great use of the Fish Dispatch Battlespace is right in your tackle shop or marina so that your customers can view all fishing action in your vicinity.